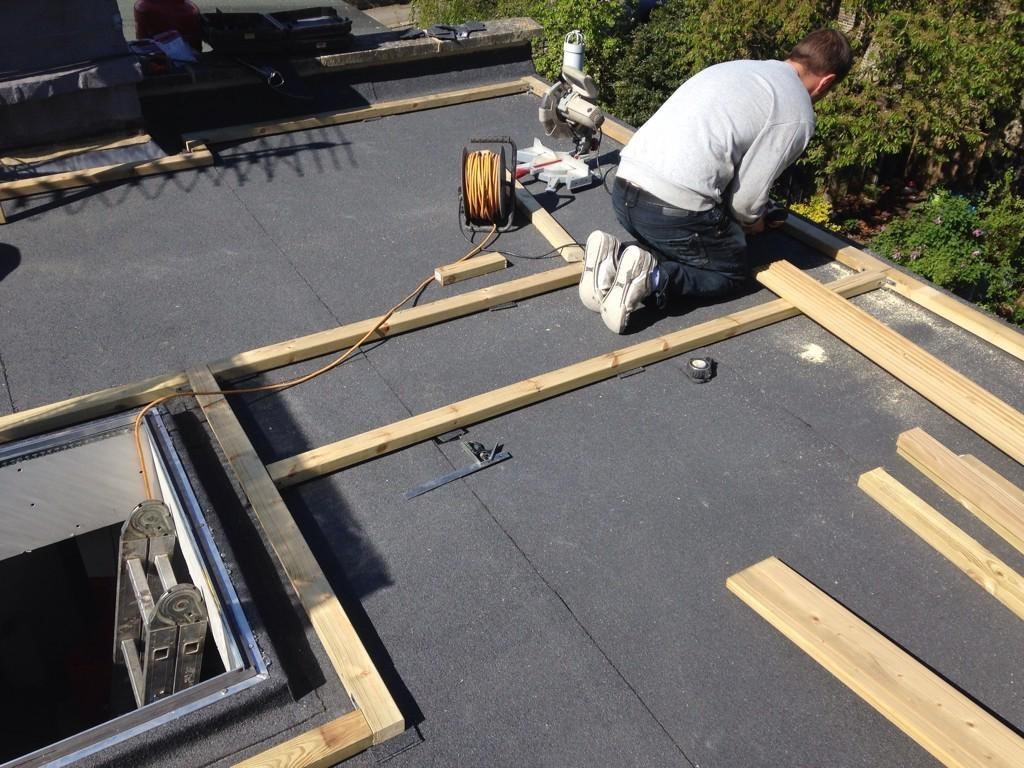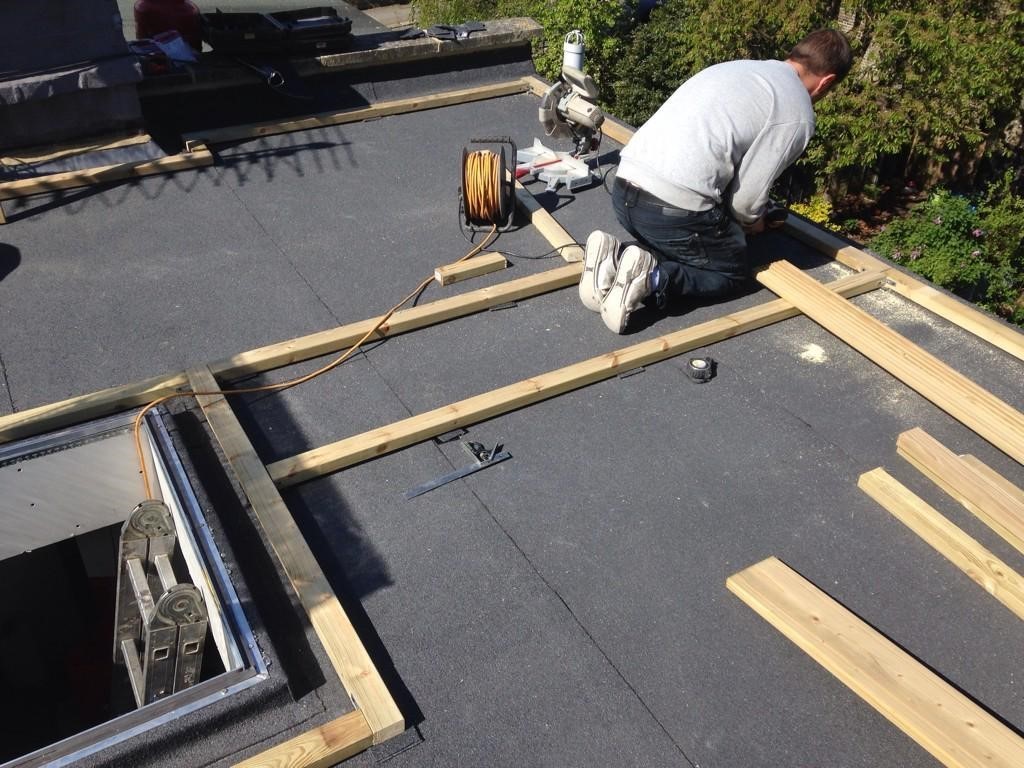 Flat roofing is mostly used on outbuildings at residential property's or on commercial buildings such as factory's. It is a low cost solution especially for larger areas that are generally only one floor in dimension and not more.
You will most commonly see flat roofs used on sheds and garages where the flat roofing is built is done with a combination of using plywood, marine ply or OSB timber for the base with the finished surface membrane applied to the new roofing deck.
Not only can you get a flat roof built at a very affordable price, you can get flat roofing tailored to suit a wide range of colour choices depending on the type of flat roofing finish you choose. You can see 10 different examples of flat roofs here.
Here is an example of How You Build A Flat Roof
Flat roof construction comes in the form of roofing timbers, or joists as they are more commonly known or steels that are laid across two uprights (walls in most cases)
The steels, or RSJ's (Rolled Steel Joists) are often built into one or both walls to give added stability to the roof structure
The joists are then either laid on top of the steels or cut into them. These joists are spaced at a specified distance apart, usually 400mm depending on the width or span they are covering and the surface that is to be applied
In the majority of cases the covering will be plywood or OSB timber which is more commonly called Stirling board
When timbers are used in flat roofing they obviously need to be waterproofed so boards are normally laid across the joists and then a felt or rubber is used to cover the boards to make them waterproof. Where two boards meet and the joint is not on a joist, tongue and grooved decking boards make the joint strong enough to support the flat roof load.
Never confuse the word flat with being level. Flat roofing should always be flat, but never level as you need to direct the water that land on it to a place to drain off
Water must be allowed to flow off flat roofs as puddles of water are very heavy and they soon force a dip into the timber roof decking which then becomes bigger allowing more water to puddle until the roof can bear the weight no longer and leaks occur
The Arris rail is purpose made and available from most timber merchants and gives a 2-inch up stand to edges from which the water flows away. This stops water dripping over edges that do not have gutters and spoiling the wall surface on which it would otherwise run down
The felt roofing to the correct building standards can be applied all over the roof in the specified number of layers, and strips of mineral felt are then fixed to the fascia boards with the back facing out
They are then turned over the Arris rail and sealed to the top of the covering. This gives a finished edge to the roof and seals the gap between roof and fascia board
If you are not sure if flat roofing is the best choice for you, you can view the different types of roofing available to see what might suit you better.
The guide above is just a breakdown of the work that is involved when it comes to putting in a new flat roof. We always recommend getting a professional to lay a new flat roof for you as ultimately, experience, is the biggest success factor when it comes to putting in a new roof.
This article was written by Sean at TC Roofers. Experts at roofing, felt roofing, flat roofing and more. Find out more at https://www.tcroofersdublin.ie/ – Roofers in Dublin